Maison Notre-Dame
du Chant-d'Oiseau In 1934, the Franciscans decided to build a convent in the neighborhood called "Le Chant- d'Oiseau" in Woluwé-Saint-Pierre.
The architect Camille Damman (1880 – 1969) was chosen to design the building. He is known for being part of the second generation of "Geometric Art Nouveau" architects.
He is famous in Belgium and in France for numerous achievements : private houses and community buildings.
The convent of Chant-d'Oiseau was founded in 1935 as a centre for studies and intellectual reflection. As soon as the convent opened, the Franciscans also decided to set up their training centre for future priests. It was used as such until 1968.
As religious vocations becoming increasingly rare, the students abandoned the "Chant-d'Oiseau" for smaller training structures.
At this time, the decision was taken to keep the infrastructure and use it to develop spiritual or non-spiritual training, open to the public.
The place was from now on named "Maison Notre-Dame du Chant-d'Oiseau, Training Centre".
At first, the management of the centre was ensured by members of a religious order. Later, this task was assigned to a lay management staff.
However, the buildings have remained to this day the property of the Franciscan order. In fact, a Franciscan community still lives in a wing of the building.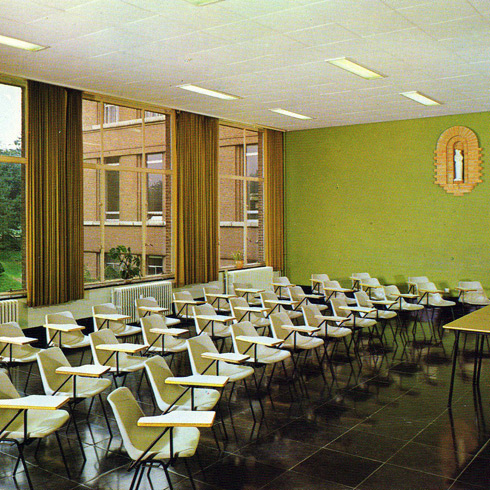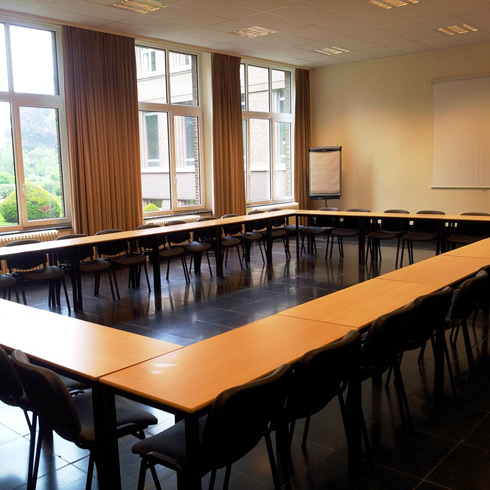 Throughout the years, the buildings have been renovated and some areas have been transformed and serve new purposes. For instance, the former dining room has now become the largest Meeting Room of the center (Multipurpose room). Likewise, the former convent's library is used today as the meeting rooms 1 to 4.